The San Diego World Affairs Council presents:
Stephen Creskoff
Acclaimed Author and International Trade Expert
Acclaimed author and international trade expert Stephen Creskoff will talk about his just published book, "What You Need to Know to Go Global." Creskoff will also make predictions about China, the Trans-Pacific Partnership Agreement, and key international trade trends and debunk "trade myths" spread by politicians in this election year.
"What You Need to Know to Go Global" was launched September 28, 2016, at the World Trade Organization's Public Forum in Geneva. Reviewers have said that the book is "an invaluable tool for anyone trying to understand and overcome the challenges of international trade" and fills a "big gap in the available books on this subject."
"What You Need to Know to Go Global" is designed to help smaller businesses navigate international trade transactions. It includes chapters on getting international customers/suppliers, getting paid, protecting intellectual property, arranging logistics, understanding government regulations, and business social responsibility. It concludes with a chapter predicting future international trade developments and an "author's journal" relating Mr. Creskoff's personal experiences as an international lawyer/consultant and business person.
 Please join Steve Creskoff on November 9 for a lively discussion of topical trade issues!
Wednesday, November 9, 2016
6:00 – 6:30 PM Registration & Reception
6:30 – 8:00 PM Presentation
Location:
AMN Healthcare Theater, 12400 High Bluff Drive, San Diego, CA 92130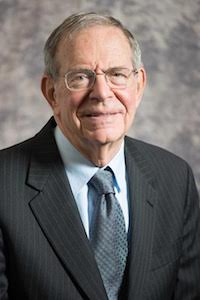 Stephen Creskoff Biography
Stephen (Steve) Creskoff is an author and international trade lawyer and consultant. Mr. Creskoff has worked in more than 50 countries, representing major multinational businesses and as a consultant for the World Bank and the U.S. Government. Most recently he advised Myanmar (Burma) in the construction of an Internet trade portal and the Philippines in improving customs procedures. Previously he was a law firm partner in Washington, D.C., practicing trade and customs law, and served as Special Assistant to the Undersecretary and Deputy to the Assistant Secretary (Regulatory Policy), U.S. Treasury Department.
Mr. Creskoff was an Adjunct Professor at Johns Hopkins University (1995-2001) and American University (1997-2001), teaching courses in international business negotiations, business law and corporate social responsibility. He also was an Adjunct Professor at Pericles School of Law, Moscow, Russia (2005), where he taught business law. He has lectured frequently in the United States and around the world on trade, trade facilitation, free zone and globalization issues.
Mr. Creskoff is a graduate of the University of Pennsylvania and holds graduate degrees from the University of Maryland (J.D.) and Georgetown University (LL.M, international law).
Location:
Light refreshments will be provided
AMN Healthcare
12400 High Bluff Drive, San Diego, CA, 92130