January 21, 2018
A Message From the President of SDWAC

Dear SDWAC Colleagues and Friends:
Here's wishing you a (belated) happy 2018, a year that I hope will be prosperous and productive for each of you and for our organization, the San Diego World Affairs Council (SDWAC). We're beginning the year with what should be an outstanding presentation on January 24, by Dr. Susan Shirk. Well known in the San Diego community, Dr. Shirk is chair of the 21st Century China Center at UCSD's School of Global Policy and Strategy. She is not only one of the leading analysts and academic researchers on China in this country (her book China: Fragile Superpower has influenced a generation of China scholars), but also has been a foreign policy practitioner. As Deputy Assistant Secretary of State in the Bureau of East Asian and Pacific Affairs (1997-2000), she helped shape U.S. policy toward China, Taiwan and Hong Kong during the critical period leading up to Chinese accession to the World Trade Organization.
During and immediately after the 19th national conference of the Communist Party of China in October 2017, Dr. Shirk and her colleagues tracked developments in Beijing in virtually real time and since have publicly shared their analyses of the most significant Chinese political trends on several occasions. This event will be an opportunity to hear Dr. Shirk's up-to-the-minute thinking about the ramifications of the party conference's decisions (such as the elevation of President Xi to a status in the constitution on par with Chairman Mao) and, in typical SDWAC fashion, to engage with her in an informed dialogue after her remarks.
Notice to members: If you register for an event that is free for members, it is important to follow through and attend. Food purchases are based on the number of sign-ups for the event. If you have registered and realize before the 24th that you cannot attend, we would appreciate it if you would email us at sdwac@sdwac.org.
Finally, a brief note on December's excellent speaker, Dr. Sinan Ciddi, Director of Georgetown University's Institute for Turkish Studies. Dr. Ciddi carefully reviewed the history of and recent deterioration in U.S.-Turkish relations, which have been dominated by security concerns over the years. Of great interest were his remarks on the current domestic situation in Turkey, which is marked by massive corruption and a "drastic" government response to the failed coup of July 2016, including the mass firing of civil servants, military officers and academics and the suppression of independent journalism. More in sorrow than in anger, Dr. Ciddi concluded that, following the latest constitutional changes, there will be "no more elections in Turkey in which the outcome is uncertain." In sum, it was a commanding and even moving presentation, one that sadly confirmed many Americans' worst fears as to what has been going on in Turkey in recent years.
-- John Schlosser
UPCOMING EVENTS
Wednesday, January 24, 2018

San Diego World Affairs Council Presents
"China in the Wake of the Party Conference"
Featuring
Dr. Susan Shirk

Chair of the 21st Century China Center at UC San Diego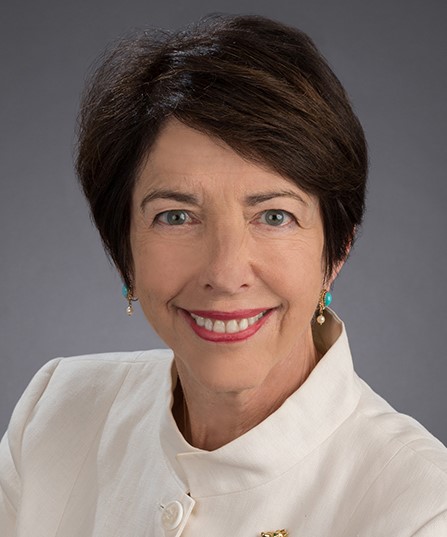 China's recently concluded 19th Communist Party Conference established President Xi Jing Ping as one of the most powerful leaders since Mao, but also moved to institutionalize Xi's political, economic and security policies. The 21st Century China Center reports, "the outcome of the 19th Party Congress has confirmed our analysis about the trend of power concentration in the hands of Xi... The shock to the Chinese political system may produce potential backlash to Xi's rule down the road. There is no doubt that the Party will be front and center in all areas of Chinese people's lives, including the economy... In national defense, the Party's "absolute" control over the military is re-affirmed and modernization of the military, especially its war-fighting capability, will be a key focus of Xi's efforts in the years to come."
About Our Speaker
Dr. Shirk is a research professor and chair of the 21st Century China Center at UCSD. She is one of the most influential experts on U.S.-China relations and Chinese politics. Dr. Shirk's book "China: Fragile Superpower" helped frame the policy debate on China in the U.S. as well as other countries. Her articles have appeared in leading academic publications in the fields of political science, international relations and China studies, and her views on a range of issues relating to modern Chinese politics are highly sought. She previously served as Deputy Assistant Secretary of State (1997-2000), responsible for the U.S. policy toward China, Taiwan, Hong Kong and Mongolia and she founded and continues to lead the Northeast Asia Cooperation Dialogue. Director emeritus and advisory board chair of the University of California Institute on Global Conflict and Cooperation, Shirk served as a member of the U.S. Defense Policy Board, the board of governors for the East-West Center (Hawaii), the board of trustees of the U.S.-Japan Foundation and the board of directors of the National Committee on United States-China Relations.

January 24, 2018
6:00-6:30 PM Registration & Reception
6:30-8:00 PM Presentation
Location:
National University, Sanford Center Auditorium
11355 N. Torrey Pines Road
La Jolla, CA 92037

-----------------------------
NORTH COUNTY CHAPTER EVENTS
The complicated world we live in is illuminated a bit more every week at the North County Chapter's Thursday Morning Forum in Rancho Bernardo. Unless otherwise indicated,* the Thursday Morning Forum begins with a coffee social and registration at 9:30 a.m., followed at 10 a.m. with a one-hour program and one hour of polite, but freewheeling, Q&A.

Thursday Morning Forums are typically held at The Remington Club, Phase II, 16916 Hierba Drive, Rancho Bernardo. Free parking is available at the adjacent shopping area.

The ongoing January Program is a four-part series on "Understanding Abrahamic Religions & their Role in Global Affairs." Rev. Daren Erisman, PhD, our moderator throughout this series, is the senior pastor at House of Prayer Lutheran Church in Escondido. He has degrees in Physics, Electrical & Computer Engineering from the University of Colorado, Master of Divinity, and Master of Arts in Islamic Studies from Luther Seminary in St. Paul. He received his Ph.D in Systematic and Philosophical Theology from the Graduate Theological Union at Berkeley.

*Important Notice


The San Diego World Affairs Council - North County Chapter will hold the final meeting in its series "Understanding the Abrahamic Religions and their Role in Global Affairs" on Thursday, January 25. The meeting will be held at House of Prayer Lutheran Church - 795 N. Rose St., Escondido, CA. We will return to The Remington Club, located at 16916 Hierba Drive, in Rancho Bernardo on February 1.

January 25, Lecture 4: Panel Discussion, "Summarizing Abrahamic Religions and their Role in Global Affairs"

Panelists Rabbi Nadav Caine (Judaism), David Moseley Ph.D. (Christianity), and Khaleel Mohammed, Ph.D. (Islam) will discuss questions developed by our moderator during the first half of the program. The second half of the program will be member Q&A. Please prepare your questions in advance and bring them with you to this session.

Contact pmurchland@san.rr.com for reservations. These luncheons are for Members Only.
-----------------------------

February 8: Professor John Reilly (Ph.D.) visiting Fellow Cambridge University/UCSD will discuss President Trump's foreign policies. In his first year in office President Trump has repudiated the Parisagreement on climate change, withdrawn from the Trans-Pacific Partnership, reversed a half-century of supportfor the European Union, threatened to withdraw the U.S. from the Iran Nuclear Agreement, indicated a willingness to walk away from the North American Free Trade Agreement and qualified American support for NATO. In one year, therefore, Prof. Reilly contends, President Trump has fundamentally eroded America's leadership role in the world.


Reservations for a RTLfollowing this meeting may be made by contacting Phyllis Murchland at pmurchland@san.rr.com.


February 15: NCC member Toby Westbrook will talk about his experience working in "International Banking and Corporate Finance: Lessons learned and Memories Shared." He will discuss foreign ex- change risks, especially how they pertain to individual investors, and why he firmly believes the lessons he learned during his career are relevant today. He will focus on three themes of political risk: Heightened risk of expropriation should current NAFTA negotiations falter and fail; challenges to the U.S. Dollar's 70-plus year reign as the dominant reserve currency as the country's fiscal situation deteriorates; and the U.S. turning inward and taking a more protectionist stance with our trading partners. Finally, Mr. Westbrook will give his observations on understanding Pakistan's intransigence towards increasing military pressure on its Northwest Frontier Border and why it is important to the U.S. Bill Thayer will serve as moderator and will offer a brief critique of Toby's presentation.


February 22: SDWAC member David Edick Jr. will speak on "Geopolitics and the Arctic Melt." The Arctic is in the midst of profound transformation driven by rapid climate change. Dramatic decreases in the extent and thickness of polar sea ice are opening new routes for commercial shipping and unlocking previously inaccessible resources. Mr. Edick will discuss these changes, their implications, and whether the Arctic Council will succeed as avenue for managing geopolitical competition in the Arctic. David Edick is the Immediate Past President of SDWAC and Managing Director of Core Global Advisory, a financial and management consultancy focused on energy, political risk, real estate, and global financial markets. Reservations for a RTL following this meeting may be made by contacting Cy Chadley at cychad@att.netby Monday, February 19.







-------------------------










Visual storytelling that challenges individuals to empathize and demand justice for all people.

Learn more at MOPA.org/hrwff

Passes and single-screening tickets are available online and at the door. Passes include admission to all festival events.








Opening Night: Thursday, February 1

6pm Reception

7pm Film screening and Q&A with film subject Lindy Lou Isonhood

9pm Dessert and coffee

20 years ago, Lindy Lou sat on a jury that sentenced a man to the death penalty. After wrestling with her conscience, Lindy crosses political and religious divides in the rural South to explore the personal impact this decision had on her fellow jurors.







Friday, February 2, 7pm

Q&A with Bill Marczak, Sr. Research Fellow, Citizen Lab

From Syrian citizens tortured for Facebook posts to Brazilian activists using social media to livestream police abuses - Black Code tells the story of how governments manipulate the internet to censor and monitor their citizens, and how those citizens are fighting back.







Saturday, February 3, 3pm

Q&A with filmmaker Anjali Nayar

Silas Siakor is an activist committed to ending corruption and environmental destruction in Liberia. When the government signs away the rights to 1/3 of the country's land to corporations, Silas and community leaders travel from village to village to document the destruction. The film celebrates the power of communities to fight back against the power of money and politics.







Saturday, February 3, 7pm

Q&A discussion with filmmakers April Hayes and Katia Maguire

In 1999, Jessica Gonzales experienced every parent's worst nightmare when her three daughters were killed by their father in violation of a restraining order. Determined to make sure their deaths were not in vain, Jessica tirelessly pursues her case to the US Supreme Court, seeking to strengthen legal rights for domestic violence victims.







Sunday, February 4, 3 pm

Q&A with filmmaker Heather White

Shot over 3 yrs in China, Complicit follows critically ill Foxconn factory worker turned activist Yi Yeting as he takes his fight against the global smartphone industry from his hospital beds to the international stage to demand better working conditions for all.







Sunday, February 4, 7pm

Q&A with filmmaker Erik Ljung and film subject Dameion Hamilton

On April 30, 2014, Dontre Hamilton, a 31-year-old unarmed black man diagnosed with schizophrenia, was shot 14 times and killed by a Milwaukee police officer in a downtown park. This intimate verité documentary follows his family as they struggle to find answers and challenge a criminal justice system stacked against them.

For tickets visit mopa.org/hrwff


Community Partners:


Filmmaker and HRW staff accommodations provided by The SofiaHotel

Visit ff.hrw.org for more info






-------------------------



Wednesday, January 10, 2018


Reigniting Korean Dialogue; Macron Looks East; Rebuilding Syria; What to Do About Iran; DACA Revisited

Quote of the Week:


"I think Trump deserves big credit for bringing about the inter-Korean talks."

-- Moon Jae-in, President of South Korea, stated at his New Year's conference today.




Reigniting Korean Dialogue