The San Diego World Affairs Council invites the public to its:
Annual Meeting and Luncheon

Keynote Presentation:
Rising Tensions on the Korean Peninsula: How Does This End?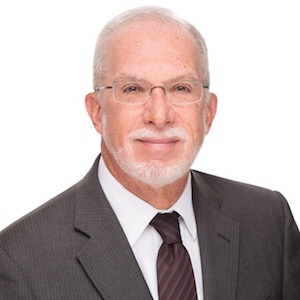 Evans Revere
Top Asia Expert and Former U.S. State Department Negotiator With North Korea
North Korea leader Kim Jong Un has made clear that he seeks a nuclear weapon capable of striking the American homeland, a development that a senior U.S. intelligence official conceded is "inevitable" if Pyongyang is allowed to remain on its present course. President Trump insists it "won't happen," yet North Korea, on the heels of two nuclear tests in 2016, is continuing a string of provocative ballistic missile tests. Can this crisis be resolved without conflict?
About Our Speaker
Evans Revere is one of the country's leading experts on Asia, with considerable experience negotiating with North Korea. During a distinguished career with the U.S. Department of State, where he focused on the two Koreas, China and Japan, Mr. Revere was deputy chief of the team involved in talks with Pyongyang and the government's primary day-to-day liaison with North Korea.
Among Mr. Revere's other assignments with the State Department were acting assistant secretary and principal deputy assistant of state for East Asian and Pacific Affairs, and charge d'affaires and deputy chief of mission at the U.S. Embassy in Seoul. He also was director of the State Department's offices managing relations with Korea and Japan, and served in China, Taiwan and Japan.
Since leaving the State Department in 2007, Mr. Revere has taught at Princeton University's Woodrow Wilson School of Public and International Affairs and served as president and CEO of The Korea Society, for which he organized the New York Philharmonic Orchestra's historic 2008 concert in Pyongyang.
Currently, Mr. Revere is a nonresident senior fellow at the Brookings Institution Center for East Asia Policy Studies and a senior adviser with the Albright Stonebridge Group, a leading global strategy firm. He continues to participate in dialogues involving U.S. relations with China, the two Koreas, Japan and Taiwan, and is a frequent commentator on Asia in major news outlets. A Princeton graduate, he served with the U.S. Air Force in South Korea. He is fluent in Chinese, Japanese and Korean.
Saturday, June 17, 2017

11:00 AM-2:00 PM
St. James by-the-Sea Episcopal Church Parish Hall
743 Prospect St.
La Jolla, CA 92037